Do you seek boutique hotel experiences that are intimate, stylish, unique and completely memorable ?
Burasari is delighted to announce our alliance with a group of boutique hotels in northern Thailand. If you're looking for a chic hotel experience in Chiangmai, try a stay at one of our partner hotels :

Yaang Come Village
Right in the heart of Chiangmai, underneath the shade of the gigantic 40-year-old Yaang tree, you will find yourself wrapped in the traditional Lanna atmosphere, amidst the aroma of the botanic surroundings. The hotel is virtual oasis in the middle of a bustling city. Admiration for the history, culture and glorious costume of the Tai people or Thai Lue helped to create this conservation idea. With only a few steps, one enters a haven of serenity with lush gardens and fascinating architecture of the Thai Lue style.42 spacious rooms afford scenic views. Our international restaurant offers various choices of tasty cuisine. Whether you are staying for business or pleasure, every visit will be a memorable one. Yaang come village has a perfect location because it is only 10 minutes from Chaingmai International Airport and just 100 metres from the Night Bazaar.

more information : www.yaangcome.com


Fondcome Village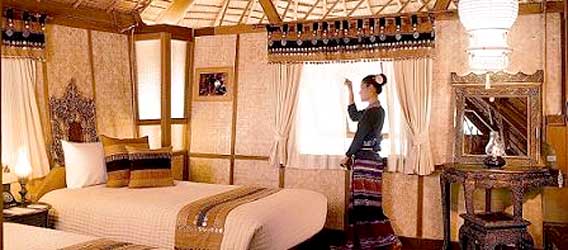 Fondcome Village, a hotel of arts, culture and nature is settling in a lush valley of Doi Suthep-Pui National Park, only 10 minutes from Chiang Mai International airport and 15 minutes from Night Bazaar and Sunday Walking Street. 48 unique guestrooms and 2 suites are designed in various styles inspired by Tai Yai, tribal, Sibsongpanna, Lanna arts and cultures.
more information : www.fondcome.com

Ayatana Hamlet & Spa, Chiang Mai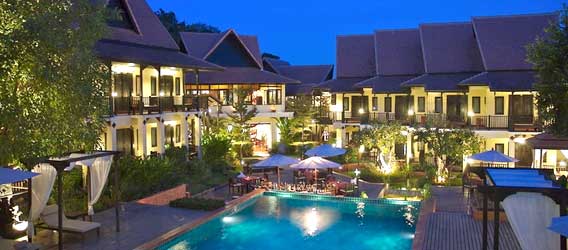 Ayatana Hamlet and Spa Chiang Mai is a contemporary Lanna-style destination for a memorable gratification of deep relaxation and luxurious spa experience. Your senses in journey of self-renewal, combined with fine cuisine, relaxing surrounding and personalized services will be filled up to fulfill your every single desire. Ayatana Hamlet and Spa Chiang Mai open its door to all visitors who come in explored of the ultimate hideaway. Being relaxing in a luxurious natural ambience and feel the contemporary Lanna-style décor, our guest is individually pampered with personalized therapeutic treatments designed to provide you with deep relaxation and sense of total wellness.

more information : www.ayatana-resort.com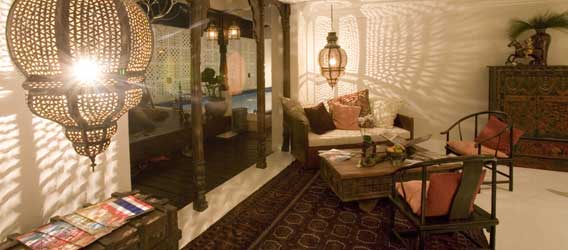 This is an extraordinary boutique accommodation which is inspired by the impression of cultural inheritable of the Himalayas through "Doi Suthep". The façade is reminiscent of Indian architecture, while the majority of the myriad antiques and post modern decorations inside come from Morocco, China, India, Burma and Thailand. That's why hotel can be described as "The Asian Chic Style". Only 8 rooms with the comfort of facilities and warming service offers sense of home. There's a restaurant downstairs "Le Muang de Cuisine Snob" serving Northern Thai food in "NEO LANNA" look and there's also a library/film library with plenty of curious furniture to lie back on. Or mellow by the indigo swimming pool. Everywhere you look there is something appealing to see……So we call "A Conceptual Home"
more information :
www.aaitaam.com

Bann Tazala Boutique Hotel
Bann Tazala Boutique Hotel in Chiang Mai, Thailand. Newest Luxurious & Friendliest Hotel in Chiangmai. Thailand Boutique Hotel. Most Exclusive Residence in Chiang Mai, Thailand. Limited Reservation - Only 8 Luxury Rooms opening for booking now.

Bann Tazala is a 5 (five) star 'Boutique Hotel in Chiang Mai. Our hotel is being indexes by tripadvisor in its Popularity Index as the No 36 of 105 Best Hotel in Chiang Mai, Thailand.

more information : www.banntazala.com


The Puka Boutique Resort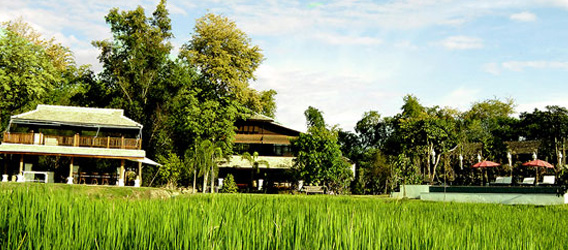 Once established for the family's relaxation, Puka is now one of the most fascinating small, private & luxury boutique resorts in Chiang Mai located among villager's way of life. While here, calmness with the various green plants, Longan Garden, rice field and the puka canal will fulfill you to relax. Moreover, we provide you 7 units with different style such as Room, Pongchuk Pissathanporn --designer of The puka who is good knowledge in design field for 10 years and design all the puka boutique resort. The several differences of architectural and interior design have been blended to be Puka Boutique Resort which brings you the memorable vacation. Although closing with villager's life and cannel, here is small, luxury, grand, outstanding plus mostly private also with 7 different types, all made from ancient objects, natural and rustic materials such as the comfortable building developed from the hundred years of a rice barn which the farmer stored the rice before selling in the past to be 6 suite rooms for you resting.
more information :
www.pukaboutiqueresort.com

Proud Phu Fah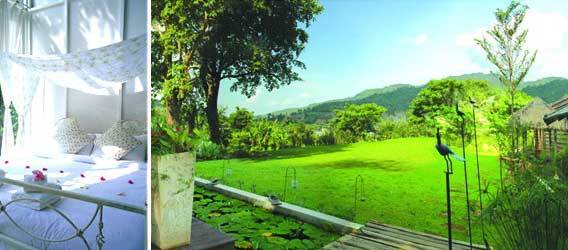 "Relax with Natural Design.... style Hip Resort
Proud Phu Fah is your alternative choice for actual natural relaxing located at 1,150 meters above sea level. The lily ozone and lively cool weather can be touched here throughout the year particularly during the nighttime.

There are 9 villas available for selection depending on your favorite style the stream passes by every terrace of villa, harmonize with sentimental music as well as pleasant whisper of forest will peacefully lull you.

more information : www.proudphufah.com

Banthai Village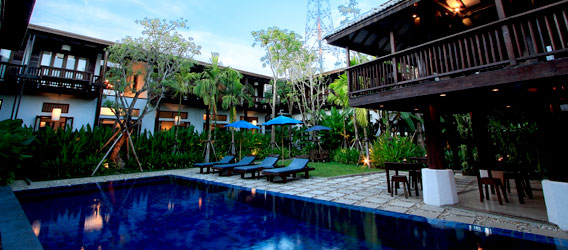 "Banthai Village is a modern-Lanna decorated hotel designed with the owner's aim of keeping a balance between tradition and modernity among the rapid changes of Chiang Mai. Located along a small soi in the heart of Chiang Mai's old and classic community, the hotel is set in a small but luxury village which is the epitome of any perfect downtown residence.

The village's 23 chic rooms in 4 different types all with private balcony are situated peacefully in a tropical garden with a swimming pool, Jacuzzi and lazy sun bathing sofas. The public space in the center of the village also acts as a romantic place at night when the Booze Bar beside the pool shines its warm light against the dark night and where various styles of cuisine is served.

The hotel does not only provide a warm sophisticated atmosphere through classic furniture and chic decorative items, it also offers items for sale as VIP souvenirs. Just take a look at The Bua Ban Shop."

more information : www.banthaivillage.com